Levels at SLC
Term 2 – Starts Thursday 04 May 2023
The course will develop your grammatical and oral skills, as well as your vocabulary.
Term 2 Level 2 starts 02 May 2023
Level 2 is for students who feel confident with their present tense in all the three groups of verbs (AR, ER & IR) and with most of the grammar covered in Level 1.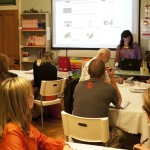 Term 2 starts 1st May 2023
The Beginners Level 1 course is for people who do not have any previous knowledge of Spanish.
Term 1 Conversation starts 16th February 2023
An advanced class featuring conversation on a wide variety of topics and complex grammar.